Adamawa Mosque killings, is it a reprisal by Northern Christians?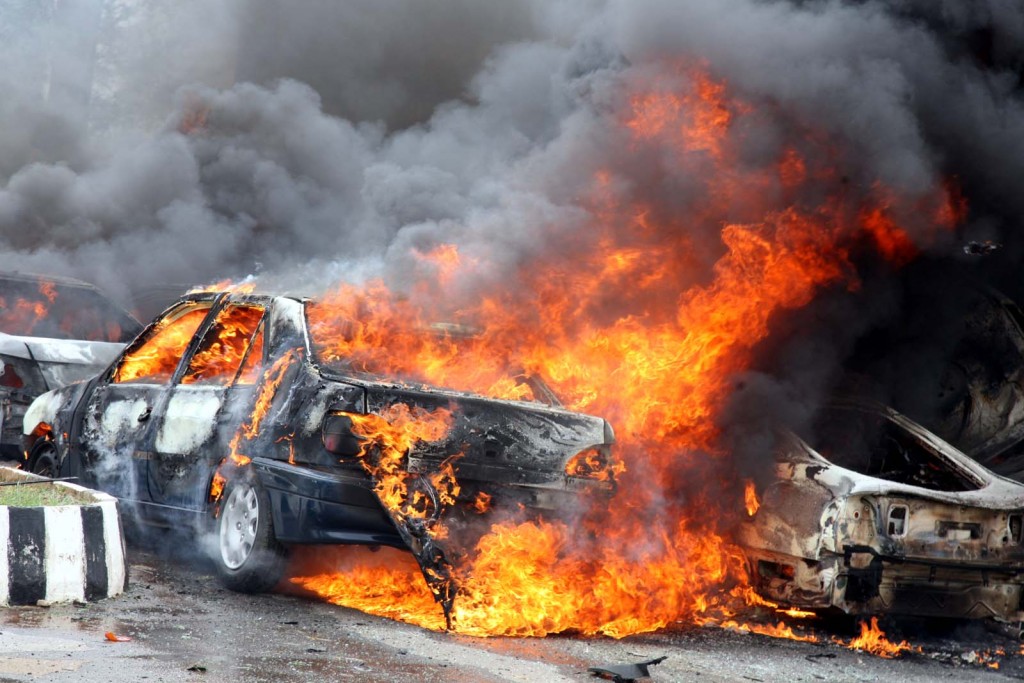 On Tuesday 1st of may at noon not less than 60 persons were feared dead, as a twin bomb blasts hit a mosque and nearby market in Mubi, Adamawa State. An eyewitness said at least 42 persons were killed, with many others critically injured, Adamawa State Police Command confirmed 24.
This came on a day President Muhammadu Buhari rejected the call for state police, saying states of the federation are too cash-strapped to afford it. A rescue worker, Sani Kakale, said: "In my presence, 42 dead bodies were taken to hospital and 68 injured."
A source at Mubi General Hospital said they had "so far" received 37 bodies and dozens injured, many of them critical. Locals said the blast hit the popular Gwonjo Market where second-hand clothes are sold and a mosque about 20 meters away at about 1:30pm. According to a source, the loud bang of the blast was heard across the town as people ran helter-skelter for their lives. The blast occurred at a time Muslim faithful were observing the Zuhr (afternoon) prayers and the market was thrown into panic. Garba Habu, a local resident, said: ''A boy of about 18-19 years wearing a suicide vest was said to have entered the mosque along with other worshippers. Immediately after the prayers, he detonated the bomb."
Police spokesperson in Adamawa State, Othman Abubakar, a Superintendent of Police, who confirmed the blast, said the first of the blasts occurred at about 1:00 p.m. He said: "While people were evacuating the victims of the first blast, another explosion occurred. As I am talking to you now, 24 persons are confirmed dead. The scene has been cordoned-off by the Anti-bomb squad and other security personnel." Adamawa State Coordinator of the National Emergency Management Agency, NEMA, Alhaji Imam Abali, also confirmed the blast, but could not give any casualty figure. He said for now, it was very difficult to give the casualty figure, but noted that a lot of people were killed. Chairman of Mubi North Local Government Council, Mr. Musa Bello Ajayi, who described the blast as horrible, regretted that the figure of victims given by the locals might be much higher. He promised that his council would issue a statement as soon as the victims were identified and compiled. It will be recalled that when Boko Haram insurgents overran Mubi, they declared the city as Madinatu Islam, meaning the headquarters of the insurgents. from this would any person say that it could a retariation for what happened in the church in Benue State.