Breaking News-Buhari answersTrump's questions.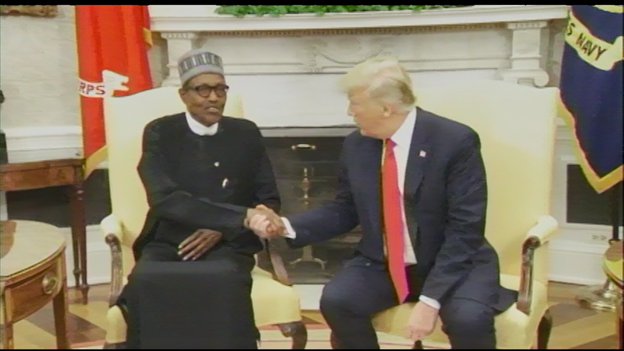 On the Bi-Lateral meeting with Donald Trump at the White house, Buhari maintains that Gaddafi's men are responsible for the nigerian killings.
when asked," how are you dealing with the young girls missings?
Buhari recites that out of over 200 abducted Chibok girls, only 30 chibok girls were rescued and out of 105 Dapchi girls, 4 dead, 1 remains in custody.
Nigerians know these figures but the question remains ;what are you doing to get the remaining Chibok/Dapchi girls back.?